"Going local certainly pays! After using large national payroll companies and constantly getting lost in the shuffle, we are now successfully using American Payroll and could not be more pleased! Thank you to all of the American Payroll staff for your help, support, and service."
– Lorena M | Sylmar, CA
Owner Mendoza Pool & Plaster
www.mendozapoolplastering.com
---

"I am writing to express my gratitude for the service provided to our company and myself from American Payroll Company. You always answer my questions and address any concerns immediately and with complete confidence. APC has also been very accommodating with our special needs.
With American  Payroll company, there is no client too small or too large. They really take the time for all of their clients and make them feel like a priority. They are completely professional. I'm so thankful I have American Payroll on my side and would recommend them to any business! "
– Dr. Nathan Coffin | Redlands, CA
Owner Vibrant Life Chiropractic
www.vibrantlifechiro.com
---

"We have been with American Payroll for over 10 years. The continued flexibility with our payroll needs is priceless."
– Erik L | Redwood, CA
Fox Theatre Property
www.foxrwc.com
---


"Just wanted to let you and your company know how pleased I am with your services. Turning over the pay-roll and released tasks to APC has been a valuable business decision. We are pleased with the ease and speed in which payroll gets done."
– Richie R | San diego, CA
Owner Shred
---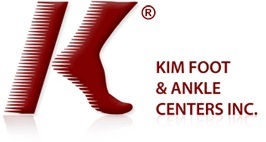 "We switched from a national payroll provider to American Payroll Company and have been thrilled with their level of payroll expertise and customer service. I really like that APC provides each payroll statement in a pdf file and that I am able to speak to the owner when I call rather than a different "associate" each time. The national provider made so many payroll mistakes. We have been very pleased with APC's attention to detail and their quality control measures. I highly recommend American Payroll Company."
– Jackie K
Kim Foot & Ankle Centers Inc.